Sundays at The Orchard Church feel like coming home! You will be warmly welcomed in the lobby with smiling faces and the aroma of donuts and coffee. Here at The Orchard, the gospel message of Jesus Christ is taught at every level. No matter your age, everyone has a Next Step and everyone can Be Family, Live with Purpose, and Make Disciples.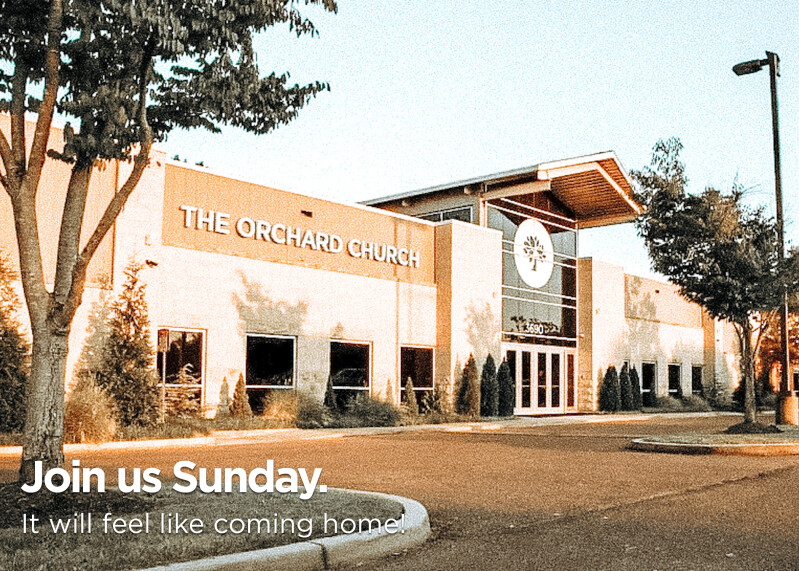 Sundays at The Orchard
Worship Services
9:30 and 11:00 am
Our Sunday services last about an hour and include live music and Bible teaching.
Orchard Kids
9:30 and 11:00 am
In Orchard Kids, we strive to help build a foundation of faith for every child from birth through 5th grade.
Orchard Students
9:30 am
In Orchard Students, we aim to equip students to develop their own faith through discussing Biblical foundations and developing discipling relationships.
Orchard Groups
General Questions
Is there a dress code?
We are casual here! You are likely to see everything from shorts to suits and everything in-between
What can I expect?
We are a family-oriented, multi-generational church. The atmosphere is casual and friendly. Services are about an hour in length. We would love for you to come early, have some coffee and a donut and let us get to know you!